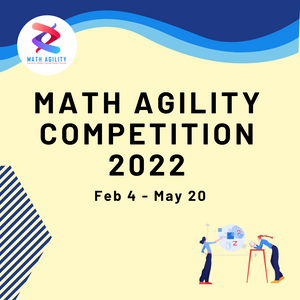 Math Agility Competition (MAC) is an annual online competition, open to all high school, college, and college graduates not exceeding 25 years of age. The purpose of the MAC is to recognize students/individuals who excel in Algebra, Number Theory, Linear Algebra, Geometry, Trigonometry, Calculus, Probability, Statistics, Discrete Mathematics, Real Analysis, Chemistry, and Physics. And also to help students identify the relations and intersections to the other disciplines and their practical applications.
The prizes for the Top 10 winners at the Finals are the following:
First Prize: $500

Second Prize: $200

Third Prize: $100

4th to 10th Prize: $20
Participants will receive a certificate for joining the competition.
Accepted payment methods are credit card, debit card, bank deposit, PayPal, and GCash. If you pay via GCash just choose bank deposit as a mode of payment and instructions will be provided.